10 Holiday Gift Ideas to Help Make Home a Little Cozier
1. Armchair Upgrades
There's something irresistible about wrapping up in a soft new throw. Look for one in super-cozy cashmere or an oversize knit that will look great draped over their favorite chair. If you know your gift recipient (and their home and taste) well, consider a
pouf
or
footstool
to take this gift to the next level.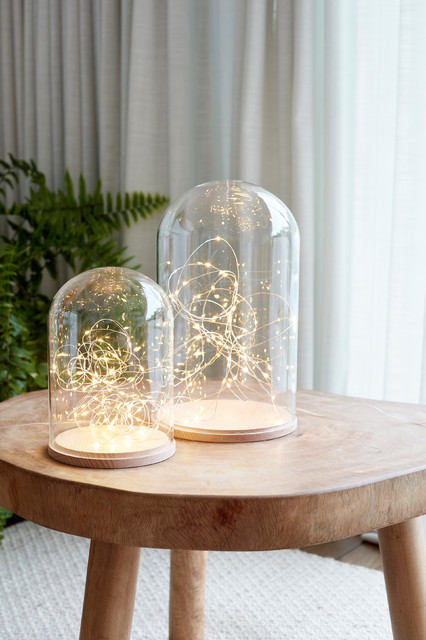 Lights4fun
2. Tiny Twinkle Lights
Help create instant ambiance with the gift of a few strands of twinkling lights. Tiny twinkle lights like the ones seen here look especially brilliant when displayed under a
glass cloche
.
Shade Abdul Architecture
4. Bookish Accessories
For any big reader on your list, new
books
are the obvious go-to. But if choosing specific titles is too tricky (because they've read everything!) consider pairing a gift certificate to your local independent bookshop with a fun bookmark and a set of stylish bookends — so they can squeeze in a few more tomes even if their shelves are packed.
5. Movie Night Essentials
So many streaming services, so little time.
If that sounds like the refrain of someone on your list, help them make their next movie night or Netflix binge even more fun with a pro-level popcorn setup. Pair an air popper with a generously sized
serving bowl
and a jar of high-quality popping kernels. Take it up a notch with fancy flavored popcorn shakers and a curated list of movies or TV shows you'd love to watch together.
cityhomeCOLLECTIVE
6. Crafting Supplies

If you're shopping for someone who always has a project at hand, treat them to some fresh crafting supplies — or a new way of organizing their overflowing stash. Fill a pretty basket or tote with materials to complete a project, an inspiring craft book or a gift certificate to a local yarn shop.



7. Deluxe Bedding

Have someone special you'd love to spoil rotten? Encourage long winter naps with new bedding made from a delightfully touchable material — think of a thick and cozy wool blanket, linen duvet cover, sateen sheets, plush velvet quilt or silk pillowcases.


Sarah Barnard Design
8. Meditation Zone
For your friend who (lovingly) drags you to yoga classes, consider a gift that will help outfit their home practice space, such as a
meditation cushion
, new
yoga mat
, aromatherapy diffuser or
Himalayan salt lamp
.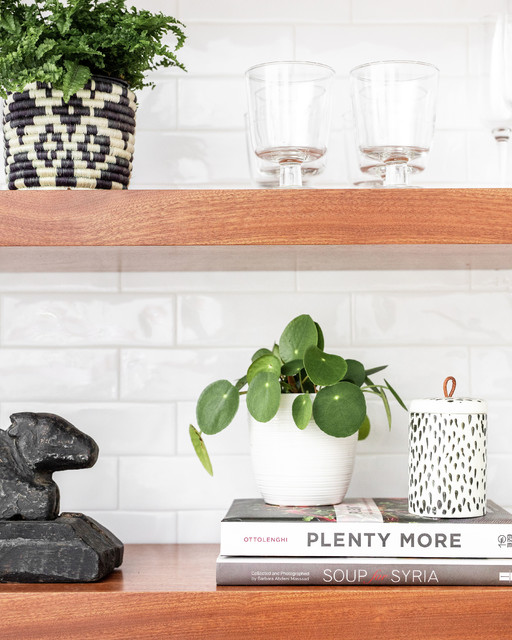 Studio Miel
9. Petite Potted Plant
This is an instance where knowing your recipient is especially important — the holidays are not the time to attempt to convert a brown-thumbed friend! But for the right person, a small green plant can make a thoughtful gift. Seek out a
hard-to-kill houseplant
, place it in a good-looking pot and include care instructions and a small watering can.
10. Framed Photograph

For the truly hard to shop for, making it personal is always a good idea. Look through your photos from the past year — or dig through your boxes of old ones — to find a great, frame-worthy shot. Put it in a frame with wide matting and write a personal note to go with it, sharing the story behind the image.