How to Have a Fun and Festive Holiday This Year
Make Your Home Feel Extra Cozy
As we spend more time at home, it's worth giving your living space a little extra love for the holiday season.
Johnson likes to
turn to nature for inspiration. The stylist, owner of To La Lune Events and co-founder of Sourced Co., a
styled stock photography site,
often collects fall leaves, pine cones and twigs when out for walks and combines them in arrangements or as place settings. Try putting fresh flowers, cut branches or foraged decorations on tables and sideboards.
To go the extra mile, cover the mantel or a banister with a garland and consider hanging wreaths indoors in spots such as above the kitchen table, over an entryway console or in windows.
Swap out throw pillow covers for ones in seasonal colors and drape throw blankets over the backs of chairs.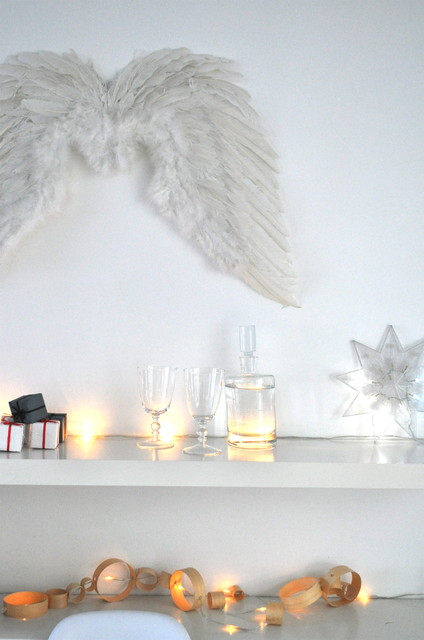 sarah & bendrix
Lighting plays a big part in whether a room feels inviting in the darker months of the year. "Don't underestimate the power of lighting one simple candle," Johnson says. "It can add the perfect amount of cozy to any room." With the mood set, embrace simple pleasures such as baking, reading, watching a show or putting on holiday music.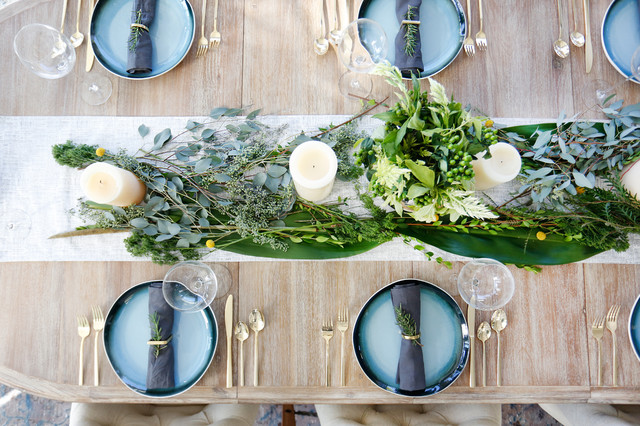 Personalize Table Settings

Thoughtful table settings can go a long way toward making a holiday meal feel special. Plus, if you've had nearly every meal at home since the early spring, making it feel a bit different can be a real mood booster.

While you can absolutely go all-out in the table setting department, Johnson says that simple but thoughtful can be just as effective. "Candles paired with a loose and organic floral arrangement is my favorite way to style a table," she says.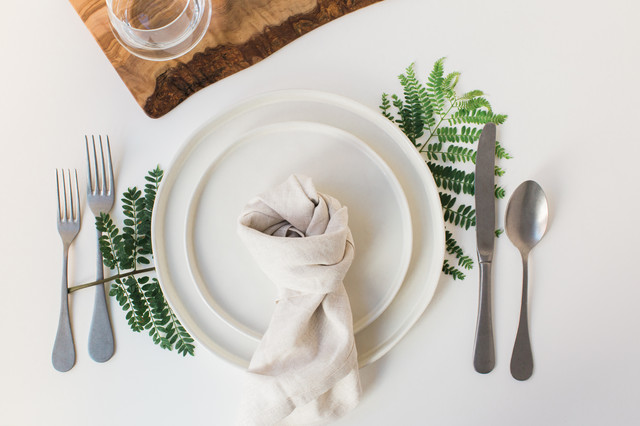 Jen Wojcik Photography
Here, Johnson used a spray of foliage beneath the plate to create a naturalistic placemat. A loosely tied linen napkin adds height and understated elegance.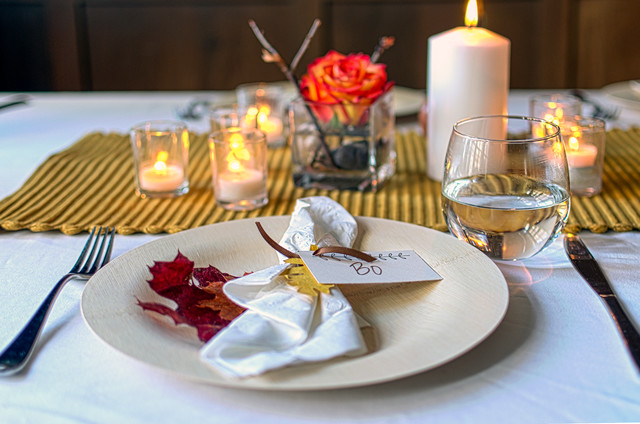 Alex Amend Photography
Adding a name card to the place settings is another thoughtful touch that makes a holiday meal feel distinctly different from day-to-day dinners. Practice your calligraphy with an elegant script or delegate the kids in the house to create the name cards.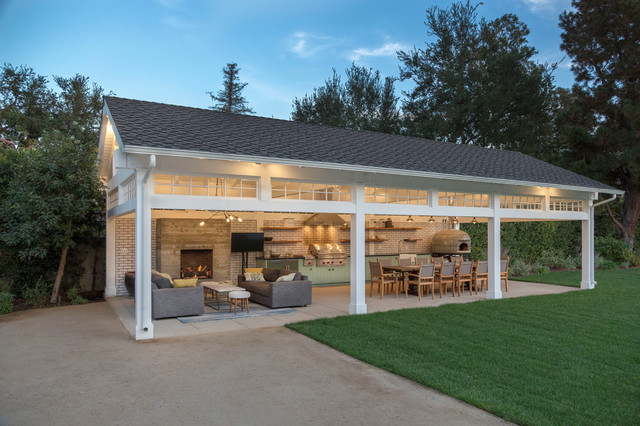 J & M Construction & Development
Take It Outdoors
Think about moving your holiday into the fresh air if your climate allows. You may want to think beyond the traditional holiday meal and serve drinks and small bites in stations around your yard to help facilitate social distancing. Consider using single-use cups, plates and cutlery. You can also provide disposable masks and set up hand-sanitizing stations.
Instead of a serve-yourself drinks cart, consider designating one person (whose hands are washed and who's wearing a mask) to pour drinks. The same strategy can be used for serving food if you decide to do a sit-down meal. Instead of passing shared dishes around a table, pick one person to serve everyone.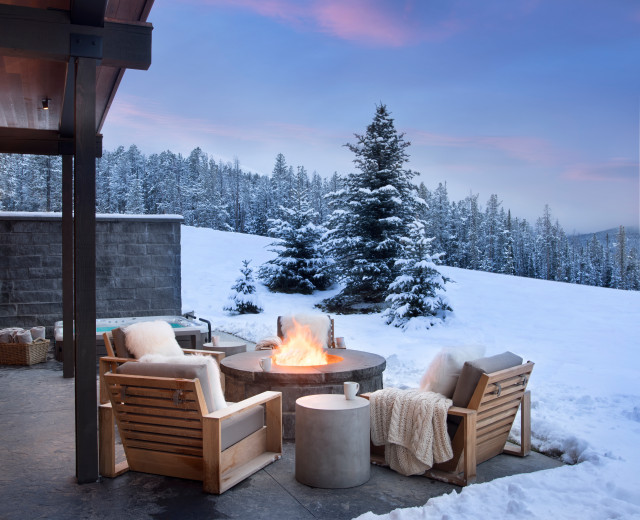 The PRG Group
While it's easier to imagine celebrating the holidays outside in a warm climate, Johnson says there's still plenty of festivity to be had in the cold. She recommends centering around warmth. "Bonfires are a really wonderful way to take the fun outdoors in a cold-winter climate. Imagine your favorite people snuggled up in blankets around the campfire, sipping hot toddies and enjoying s'mores," she says.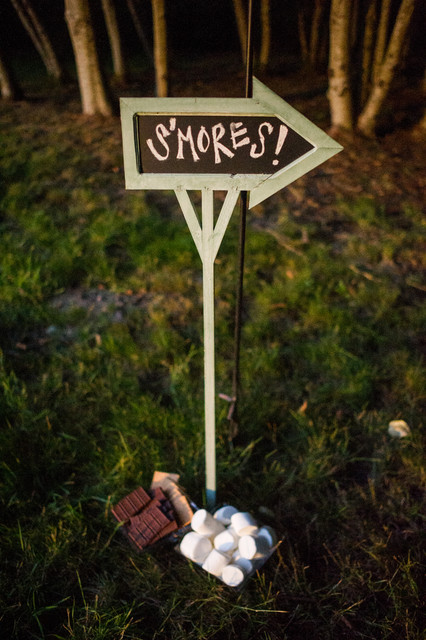 Cassie Daughtrey Realogics Sotheby's Realty
Johnson recommends asking people to bring their own blankets, while the host can provide "prepackaged s'mores kits and precrafted cocktails in fun to-go cups," she says.
Add Festive Cheer to Virtual Celebrations

Many folks are connecting virtually with extended family and friends over the holidays. To help virtual gatherings feel like something festive rather than just another video call, consider doing something fun. For example, send out pretty, personalized invites, as you might to an in-person holiday party.

You could propose that everyone dress for a theme (pajama party or fancy dress, as you like) or wear a funny hat or accessory. Or, for adults, propose a "cocktail hour" call and have each party make a signature drink or pour a glass of Champagne and have a virtual toast.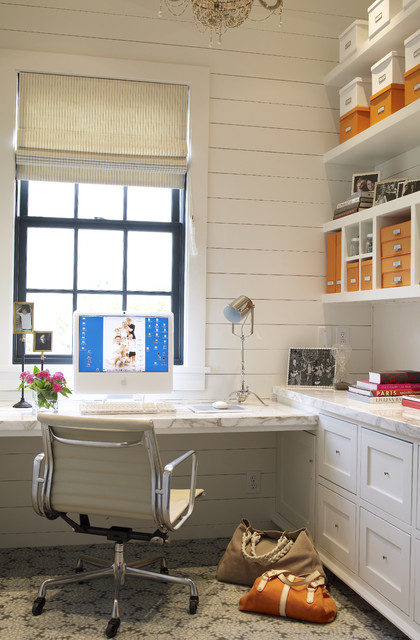 Kevin Spearman Design Group, Inc.
When organizing a virtual event, send out an invite to attendees with clear directions on how to join, giving guests enough lead time to download any technology platform they may need. Consider setting an end-time for the virtual gathering. Take care of any family members who might need assistance setting up before the event.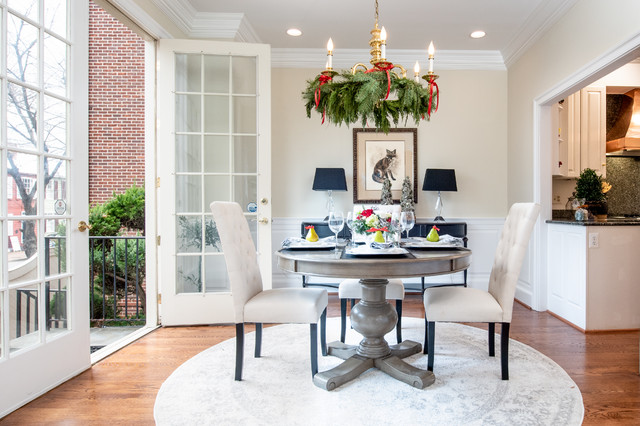 Other Considerations
As you navigate the holiday season, we recommend consulting the Centers for Disease Control and Prevention (CDC) guidelines for holiday celebrations and small gatherings. Activities that are deemed low-risk by the CDC include having a holiday dinner with the members of your household and virtual gatherings with family and friends.
Come up with a plan to safely store masks while people are eating and drinking. The CDC recommends keeping masks in dry, breathable bags (such as paper lunch bags) during short periods when they're not in use.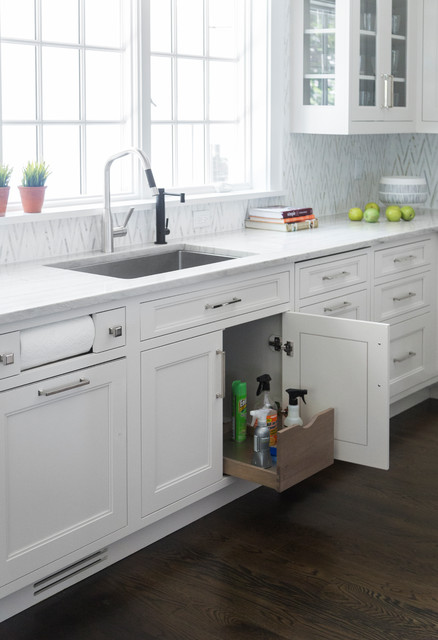 Studio Dearborn
The CDC recommends disinfecting high-use surfaces such as counters, faucet handles and door knobs often — ideally between each contact. Keep indoor spaces that people might use well ventilated by opening windows.
Provide single-use paper towels rather than shared dishtowels for drying hands. Use touchless garbage cans if possible or trash bags that don't have to be opened or closed to dispose of items such as used paper towels, disposable cutlery and plates.