How to Pare Down and Pack Up Before Installing New Flooring
Upgrading your home with new flooring will make your space considerably more comfortable, appealing and up to date. However, installing new floors in a furnished home can be complicated, since furniture, decor and other items must be removed before the project begins.
Before the installation date, I recommend scheduling time to pare down your belongings and pack the remaining items in an organized fashion. This can be a time-consuming process, so I suggest starting several days before the installers arrive. If you are intentional about culling your possessions, your new space can be free from clutter and filled only with items you truly love. Read on for a room-by-room approach to paring down and packing up your belongings.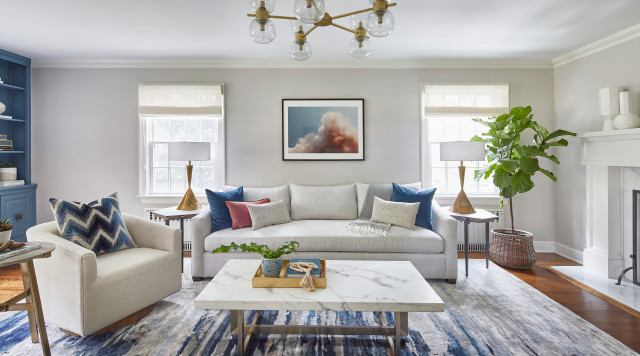 Curated Nest
Before You Start
Some floor installers include furniture moving in their price, while others charge extra for this service. Generally, floor installers know how to move furniture from room to room with little disruption to your life. Other installers do not move furniture. In that case, you can either hire someone or move the furniture yourself.
However, no matter who does the heavy lifting, you'll most likely be responsible for packing and moving plants, lamps and other smaller items from the room.
Whether you're updating the floors in your entire house or just one room, a reputable flooring company should be able to advise you on the best furniture-removal options for your situation.