Why You Should Consider Adding a Hedge to Your Yard
With outdoor areas becoming more valuable and many people showing a renewed interest in protecting the natural world around us, our yards have to work harder than ever. Hedges are a great way to bring seasonal color and interest into your space and provide food and shelter for a wealth of birds, animals and insects, enriching not only your plot but the surrounding area too.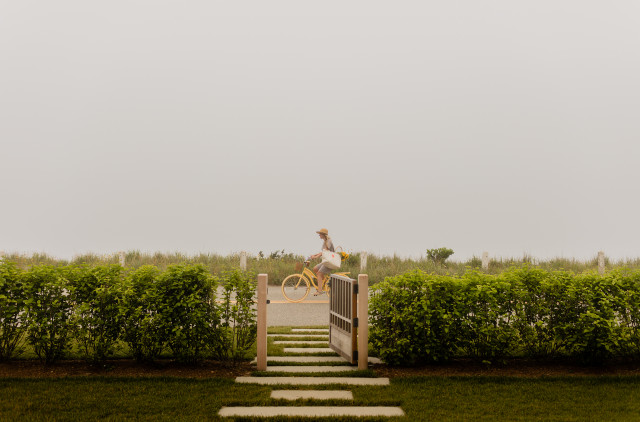 Hutker Architects
Reasons to Plant a Hedge
"Hedges can make a wonderful contribution to the beauty of your [yard] as well as provide significant benefits for wildlife and the environment," says designer Jane Ashley of
Jane Ashley Garden Design
. In fact, some hedges can even help to improve air quality "by providing a barrier that traps pollution particles," she says.
Katy Fielding, Hedgerow Heritage project manager for
Surrey Wildlife Trust
, agrees. "As a food source, it can provide a vital supply of early pollen and nectar in spring, right through to brambles in the autumn and everything in between," she says. Fielding says hedgerows can also provide broader ecological benefits. "Hedging plants are great at capturing carbon, for example, as well as holding water back on land, so they can help to guard against flooding," she says.
Then there are the aesthetics of planting hedges. "They bring more calming and attractive greenery into your garden," Ashley says. "And you can also make use of their deceptive potential — they can help to disguise where your [yard] ends, as the view of the hedge can blend into the borrowed landscape of trees beyond."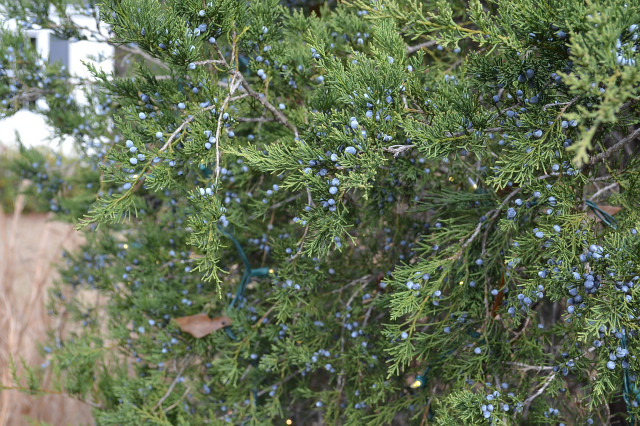 leah pine landscape architect, LLC
Wildlife Benefits of a Hedge

"Hedges are like mini ecosystems in themselves, with wonderful environmental benefits," Ashley says. If you're able to plant a hedge, she adds, you might also provide a corridor for small animals to move more safely between yards, "thus increasing their chance of finding food and a mate."

"The wildlife benefits of a hedgerow are huge," Fielding says. "As well as providing valuable food and pollen and creating wildlife corridors, they offer nesting space for a wide variety of mammals and birds, from small mammals sheltering at the base to birds building nests in the middle. They also offer perching points on top for birds to watch and guard their territory."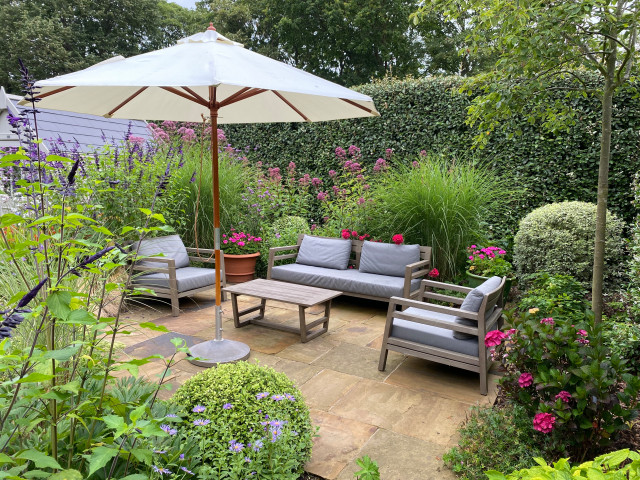 Jane Ashley Garden Design
Key Considerations Before Adding a Hedge
The first question to ask yourself is whether your hedge's main purpose is privacy, security or largely decorative. Each of these factors will influence the type of hedge you ultimately choose, as will whether you want a formal or informal look in your garden.
The width and height of the hedge are also big considerations. Rebecca Smith of
Rebecca Smith Garden Design
suggests thinking about how much space there is for one and asking yourself if you have room for it to grow wider. She also recommends checking how tall your chosen plants will eventually grow, as some could quickly get too big for your yard.
Ashley also suggests considering the speed of growth of a hedge before planting, "bearing in mind the trade-off between quick establishment in the short term and maintenance issues in the longer term," she says.