10 Ways to Refresh Your Porch for Spring
1. Make a Clean Sweep

Start your spring porch refresh with a spring cleaning. Wipe down or wash off the ceiling, walls and corners to get rid of dirt buildup, grime and cobwebs. Follow up by thoroughly cleaning the flooring.

While you're at it, check windows and doors for any needed repairs. You might want to refresh the caulk, replace hardware or sills, repair screens, or clean or update light fixtures or door hardware. Tackle any paint or stain touch-ups now as well. You'll have a clean canvas for adding furnishings and decorative touches as well as a bright and welcoming space where you can enjoy the upcoming warm weather.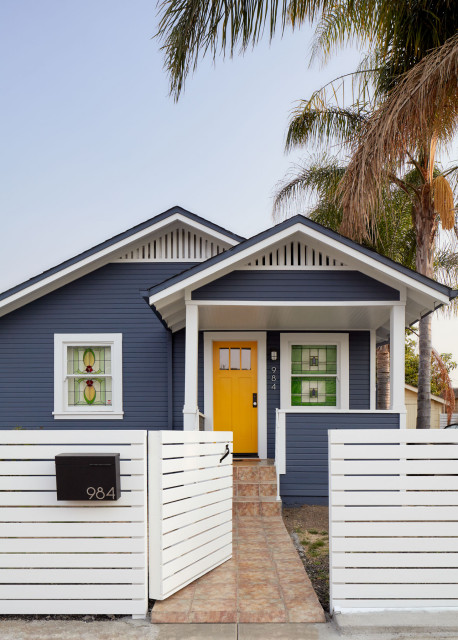 Harrell Remodeling, Inc. / Design + Build
2. Bring Out the Color

Take your cleanup a step further by refreshing your paint or changing the color. A fresh coat of paint on the door and trim or a new color on the flooring or stairs will brighten the entire space.

If you're not ready for exterior painting, think small. Painting a chair or table can go a long ways toward giving your porch a new look.



3. Go Blue

Embrace tradition by painting your porch ceiling blue. Blue ceilings have been common in the southern United States going back a couple of centuries, but you'll find them as a design feature in other parts of the country as well.

Why blue? Folklore says it was to confuse the ghosts, or "haints," into thinking the porch was the sea, driving them away. Blue was also thought to repel insects.

Even if you're doubtful about either of these claims, a calming blue ceiling replicates the spring sky and maybe even visually extends spring's daylight hours.