6 Emotional Challenges You May Face When Tackling Clutter
Decluttering your home is a satisfying but time-consuming project. What you may not realize ahead of time is that sorting through your belongings can bring up a number of emotions, from guilt to nostalgia to feeling overwhelmed.

These emotions are a completely normal part of the decluttering process. Keep in mind that the act of getting rid of things you no longer need can ultimately be very freeing. Read on to understand six emotional challenges that may come up as you declutter — because knowing what to expect can make the process easier.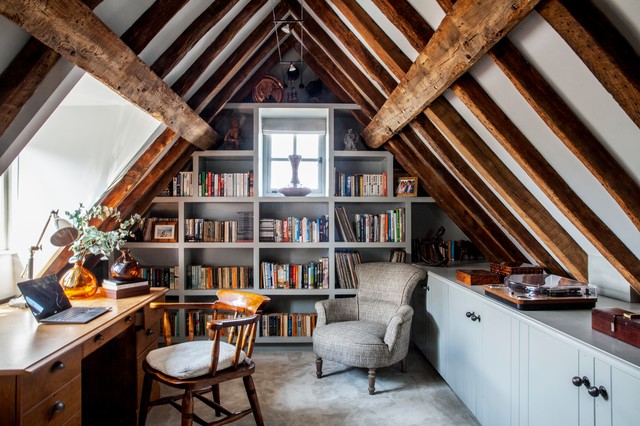 Anna Wilson Interiors
1. Fear That You May Regret Letting an Item Go

Fear can cause you to hold on to unused items that you think you might need someday. But often these items no longer have a useful function — outdated or ill-fitting clothes, sports equipment you no longer use, crafting supplies for projects you've abandoned, extra towels and bedding that may be stained or worn and that you never use. These items usually sit untouched in closets, basements or garages for years.

Excess belongings can make you feel weighed down and hold you back. Instead of holding on to something on the off chance you'll need it someday, remind yourself that you don't need it now and probably won't in the future. Stay focused on your goal of living in a clutter-free home. I urge my clients to create an ideabook of photos of their ideal home to remind them of why they're decluttering in the first place. This can help you keep focused on your goals.